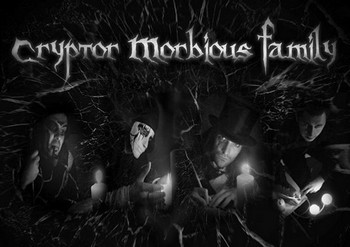 Os CRYPTOR MORBIOUS FAMILY estão de volta a atividade.
Após quase um ano de silêncio, a banda grandolense está de v
olta para concluir o seu 3º disco "The Pit Of Infamy" que será lançado no 1º trimestre de 2013.
A banda tirou um tempo para descansar após a promoção do último disco "Hypnotic Way To Hurt" que levou a banda a subir a 35 palcos por

P

ortugal e Espanha.
Entretanto foi criado um canal oficial no

YouT

ube

,

onde pela 1ª vez se pode ver todos os videoclipes da banda.